Dhafer Youssef's Birds Requiem Quartet will open Sligo Jazz Festival on 21 July. Tickets now available click here to see more
2015 SUMMER SCHOOL AND FESTIVAL INFO

Sign up for Summer School updates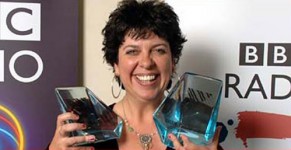 The next summer school and festival event will take place 21-26 July, 2015. This will be our 10th anniversary event and will be even more special than ever! Included in the faculty for 2015 are Ernie Watts, saxophone, Liane Carroll, voice and John Goldsby, bass. Our Guest-of-Honour is Chuck Rainey, one of the most recorded musicians in history. Also for the first time, we will have an internationally renowned band-in -residence at the summer school, in the form of The Impossible Gentlemen, an international jazz "supergroup", featuring US drummer Adam Nussbaum & bassist Steve Rodby alongside UK guitarist Mike Walker and pianist Gwilym Simcock. More tutors and artists to be announced soon along with fees and booking information.
DONATE TO SLIGO JAZZ PROJECT
Help us create inclusive, educational, inspirational events for musicians of all ages and backgrounds!
Donate here via this paypal link:
"You can have the faculty giving you masterclasses in the morning, eating lunch with you, go to their concerts, they play with you in the jam sessions, so its really inclusive, and its just a very feelgood vibe. Come to Sligo Jazz, its worth whatever it takes to get here"… Noah Fishman (Maine, USA), participant 2010 and 2013.
Sligo Jazz 2013 Video Highlights
"I am still more and more aware of the true purpose of the music and the people who play it: to heal and unite the planet" – Kenny Werner – SJP Faculty, 2013