This year we celebrated 10 years with a superb and eclectic line up, July 21-26.
Al little video glimpse of the week that was…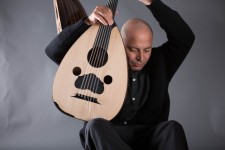 Our festival opener is Dhafer Youssef, Tunisian Oud master and vocalist, who recently had jaws dropping all over the world for his performance at the International Jazz Day concert in Paris. He brings a wonderful quartet to Sligo for the first time on Tuesday 21 July.
For the first time on this year's summer school we have a Band-in-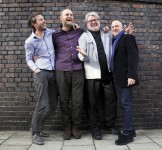 Residence, The Impossible Gentlemen, a veritable transatlantic jazz "supergroup", who take to the stage on Wednesday 22 July. Dublin City Jazz Orchestra always pull big crowds in Sligo and on 23rd July they will be joined on the Hawkswell stage by none other than US sax supremo Ernie Watts, who will also head the SJP All Star band on Saturday July 25. The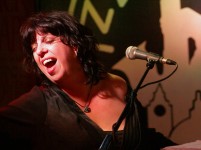 UK's finest are represented in force this year, none more impressive than Liane Carroll, who will no doubt delight audiences on Friday July 24.
We have a wonderful Guest of Honour at this year's festival and summer school, one of the most recorded musicians of the modern era, Chuck Rainey.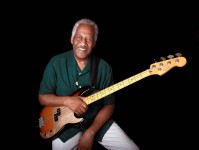 The man who was first call bassist for Aretha Franklin, Steely Dan, Donny Hathaway and countless others, will hold court at our summer school and make several appearances throughout the festival too.
Our late night festival club runs from Thursday-Sunday at 5th on Teeling and features a host of wonderful Irish and international acts. Check out the full programme for more details.
Tickets now available click here to see more
2015 SUMMER SCHOOL AND FESTIVAL INFO

Sign up for Summer School updates
This will be our 10th anniversary event and will be even more special than ever! Included in the faculty for 2015 are Ernie Watts, saxophone, Liane Carroll, voice and John Goldsby, bass. Our Guest-of-Honour is Chuck Rainey, one of the most recorded musicians in history. Also for the first time, we will have an internationally renowned band-in -residence at the summer school, in the form of The Impossible Gentlemen, an international jazz "supergroup", featuring US drummer Adam Nussbaum & bassist Steve Rodby alongside UK guitarist Mike Walker and pianist Gwilym Simcock. For fees and booking info click here
DONATE TO SLIGO JAZZ PROJECT
Help us create inclusive, educational, inspirational events for musicians of all ages and backgrounds!
Donate here via this paypal link:
"You can have the faculty giving you masterclasses in the morning, eating lunch with you, go to their concerts, they play with you in the jam sessions, so its really inclusive, and its just a very feelgood vibe. Come to Sligo Jazz, its worth whatever it takes to get here"… Noah Fishman (Maine, USA), participant 2010 and 2013.
Sligo Jazz 2013 Video Highlights
"I am still more and more aware of the true purpose of the music and the people who play it: to heal and unite the planet" – Kenny Werner – SJP Faculty, 2013