Recording Legend Chuck Rainey in Sligo, 21-26 July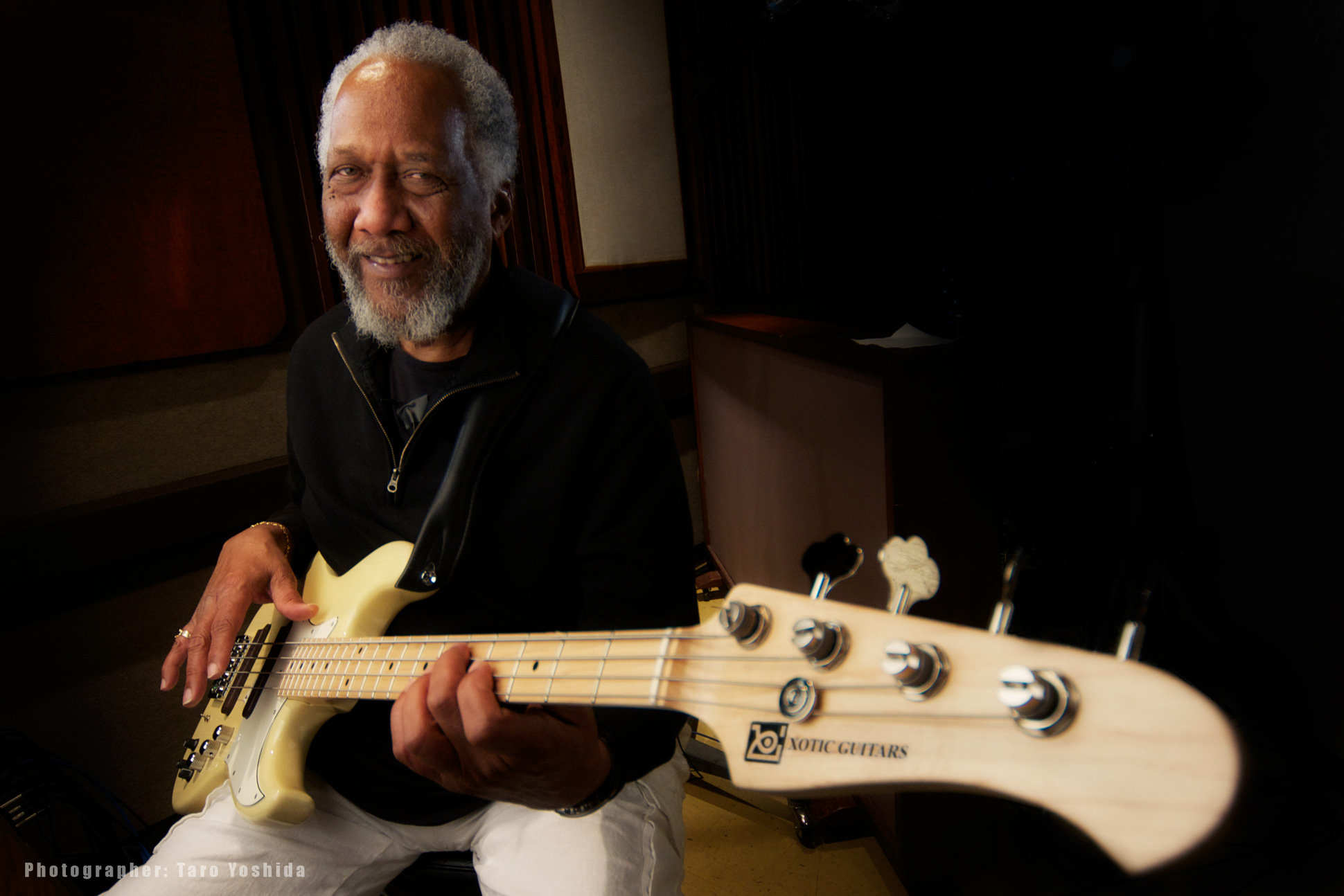 Masterclasses
(see summer school schedule) Tuesday 21-Sat 25 July, St Edwards NS Ballinode.  NOTE: One off masterclass attendance is possible – see here for more info 
In Performance
Guest of Liane Carroll Hawk's Well Theatre Friday 24 July
Guest, SJP All Stars Hawk's Well Theatre Sat July 25
Guest, DeLorean Suite, Festival Wrap Party, 5th on Teeling, Sunday July 26 (Adm €5 on door, no advance tickets)
EXCERPT FROM CHUCK RAINEY'S WIKIPEDIA PAGE:
As a member of The King Curtis All-Stars, he toured with the Beatles on their second run across the U.S. By the beginning of the 1970s, Rainey had firmly established his place as one of New York City's first call session bass guitarists.
In 1972, he released his first solo album The Chuck Rainey Coalition on Skye Records. The coalition consists of notable session musicians Richard Tee, Warren Smith, Specs Powell, Eric Gale, Bernard Purdie, Herb Lovelle, Cornell Dupree and Billy Butler.
Moving to Los Angeles in 1972, his work with Quincy Jones continued as a member of Jones' big band, and Rainey continued to work as a studio musician on others albums like, Betty Davis' famously shelved session from 1976 or Tim Buckley's Greetings from L.A. About this time, he bumped into friend and Steely Dan producer Gary Katz, which led to performing on tracks for Pretzel Logic by Steely Dan. His relationship with Steely Dan continued through Katy Lied; The Royal Scam, Aja, where he performs on every track except "Deacon Blues" (Walter Becker played bass for that track); and Gaucho.
Rainey's style has always been to provide a rhythmic and melodic bottom that works with the drummer for the benefit of the song. His books on bass study refer to a "sensitivity to music" and a dedication to studying the fundamentals of music theory. While his "sideman" philosophy of bass has not brought him the level of recognition of star players such as Jaco Pastorius, Rainey is by far more recorded than his more famous contemporaries.[1]